MESOTHERAPY NEEDLES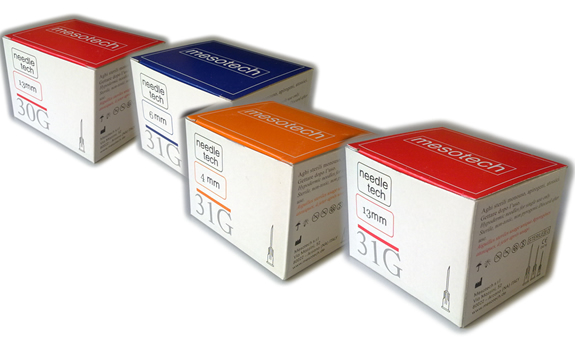 Needletech, hypodermic needles (Made in Italy)
Size:
31G – 6mm
31G – 4mm
All the needles feature an acute angle needle tip in order to minimize the resistance to penetration into the skin and are polished using ultrasonic method.
This ensures a smooth needle's suface, free from any imperfections.
Manufactured using premium-quality stainless steel strip with the latest technology.
Needle hubs are color coded to comply with ISO guidelines and this makes an easy identification of the relevant needle size.
 Main Field of Coverage:
Mesotherapy

Botulinum Toxin

Sclerotherapy

Diabetes